If Biden succeeds where Trump and Obama failed in their promises to upgrade American infrastructure with new spending, these ETFS could benefit.
Must know
With Democrats in control of both House of Congress, the chance for infrastructure spending has increased greatly.
The changes required to meet government carbon emission targets such as EV charging stations necessitate government involvement
These 3 infrastructure ETFS include a portfolio of stocks that stand to benefit directly or indirectly from government spending
The Global Infrastructure Development ETF (PAVE), which focuses on US companies has seen inflows in the past 12 months on the belief that improving infrastructure has cross-party consensus in the United States
The first jointly-issued bonds in Europe for the EU Recovery Fund as well as the huge deficit spending planned in Canada is spurring demand for the FlexShares STOXX Global Broad Infrastructure ETF (NFRA) and the iShares Global Infrastructure ETF (IGF) which include US, European and Canadian stocks
What's the investment story?
The investment thesis around investing in infrastructure stocks and ETFs is threefold.
US politics after the 2020 election favours infrastructure spending
The covid-recession adds urgency to help foster new industries and jobs
Greenhouse gas emission targets need infrastructure changes like EV charging stations
American focused PAVE has already taken off since the US election, while there is potential for further gains if an infrastructure bill is proposed and some room for catchup amid similar spending plans in Europe from NRFA and IGF.
Politics & infrastructure
In America, the need for federally-funded programs to improve infrastructure is most apparent. Any tourist can anecdotally tell you that the New York subway does not stand up against the London underground or Paris metro. The figures back that up. The American Society of Civil Engineers estimates transport congestion costs $400 billion a year in lost productivity and the New York subways is estimated to need $40 billion to bring it up to standard.
Although the higher tax and spend policies of Europe and Canada mean that their infrastructure is in relatively better shape, their economies were not as strong as the US going into the pandemic. Europe especially has been unsuccessfully attempting a growth re-acceleration since the 2008 financial crisis. For government spending to be productive, it normally needs to be in areas in or related to infrastructure. Other types of government spending on social areas do not add to productivity, at least over the short-term, or crowd out private investment that was already taking place.
The UK has some of the most aggressive climate targets and Prime Minister Boris Johnson - known from his time as London mayor as a big believer in building bridges- is embarking on what he calls a future Green Industrial Revolution.
Of course, the biggest risk here is that politics gets in the way and that short term crises, not least the ongoing covid-19 pandemic and its lasting affects stop politicians on delivering on their infrastructure promises. Higher interest rates could also mean government spending ambitions have to be watered down to something more affordable. Afterall, these plans will be carried out using debt that debtholders must be willing to invest in.
COVID urgency
One thing the covid pandemic has done, which is either welcome or unwelcome depending on your political persuasion is add 'more government' into our lives. Abiding by strict stay home orders and many relying on government pay checks or government-subsidized checks from employers means everybody from taxpayers to government themselves is used to a more active approach. It seems likely this will spill over into acceptance from typically more fiscally-conservative politicians and taxpayers.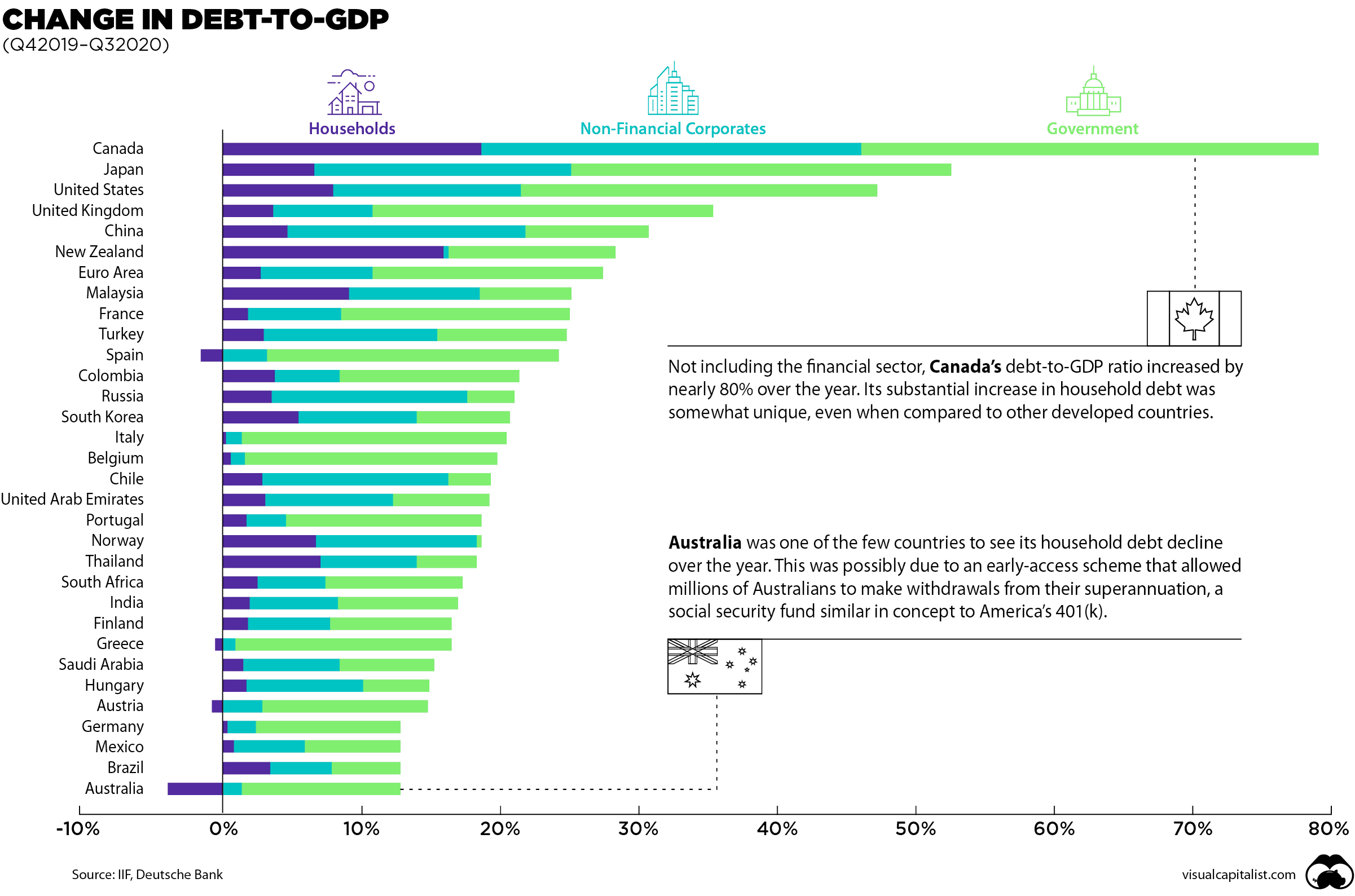 The biggest risk presented to any government desire to increase infrastructure spending is that a huge amount has already been spent on supporting economies through crippling lockdown policies. Debt per GDP is blowing through the roof in many developed nations, not least Canada.
Emissions targets
In America, five of the largest electric utilities are aiming to be carbon free by 2050, while over 120 new electric vehicles (EVs) are planned to be on the road by 2025. President Joe Biden has said he wants to install 500,000 charging stations across the United States while in the EU, plans are being drawn up to facilitate the charging of 30 million EVs by 2030. These are just some of the examples of big changes needed to meet environment targets. Private investment will play a role but since governments and NGOs are setting the deadlines on emissions, they need to provide the seed capital and investments to get the process going.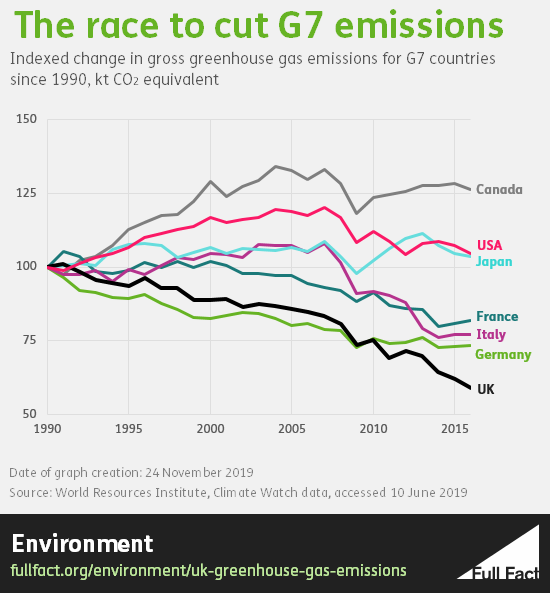 The risk on emissions and related infrastructure is again mostly political but there is also some large technical hurdles to overcome. For instance, in the United States driving habits vary wildly and so-too will the need of the EV charging grid.
Top Infrastructure ETFs
Three of the best-known infrastructure ETFs are
The Global Infrastructure Development ETF (PAVE)
FlexShares STOXX Global Broad Infrastructure ETF (NFRA)
iShares Global Infrastructure ETF (IGF)
The chart above shows that IGF is the largest but PAVE has had the biggest inflows in the past year, and especially since President Biden won the US election in November.