The $1.1 billion investment in wind energy is a first glance at how BP intends to spend the money it once paid out as dividends to investors.

BP has taken a 50% stake in two US wind projects - Empire Wind and Beacon Wind assets with the deal set to close early next year.

The news was well-timed given a multi-day slump in oil prices that took Brent crude oil below $40 for the first time since June. From a consumer perspective, alternative energy gets less attractive when fossil fuel prices are low. But for Big Oil, low oil prices and the resulting low profits make a strategic shift to alternative energy more palatable to its investors, even if it means cutting dividends. Actually, BP is following investor demand for ESG assets.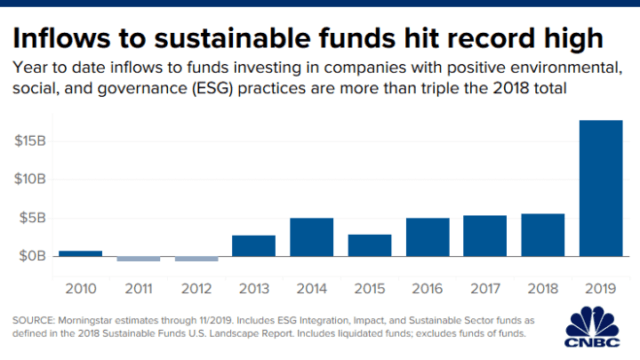 BP cut its dividend for the first time in a decade in August to sure up the oil major's balance sheet during the coronavirus pandemic and resulting demand destruction.
It took the Deepwater Horizon disaster in 2010 to force BP to lower its dividend so its clear BP has not taken lowering its dividend lightly. Even during the oil price collapse of 2018, BP held its divi steady. The dividend payout for the second quarter was cut in half to 5.25 cents.

In the quarter in which the divi was cut, Looney said: "Results have been driven by another challenging quarter, but also by the deliberate steps we have taken as we continue to reimagine energy and reinvent BP." So COVID-19 is only part of the story. New chief executive Bernard Looney is on a mission to turn BP green with zero net emissions by 2050.

The broad structure of his plan looks like: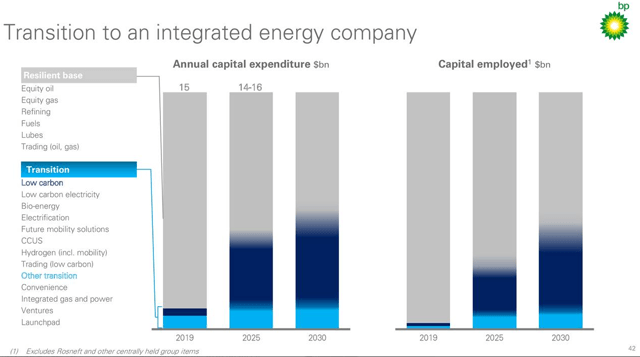 (Source: BP Q2 Presentation)

10x annual investment in low-carbon tech
20x Renewable power generation
-40% oil and gas production

Short-term BP has kept investors happy at the prospect of using 60% of its surplous cash for buybacks. That will offset the dividend cut and keep shareholder returns steady over the short term. But long-term BP appears to be planning life as a lower dividend player in line with its ESG ambitions.

Nobody in their right mind doubts the need to cut emissions and improve environmental standards for the good of the planet and people's health. There is some room for shareholders to doubt whether they will ever see the same level of dividends again from BP.

Changing business model brings considerable risk to company returns in any circumstance. In this instance BP is changing from an industry that paid out some of the most reliable dividends for the past 50 years to new technology that will hopefully be a major new source of growth and destination for capital flow - but is much more likely to be disrupted my new technology and government intervention than the old business ever was.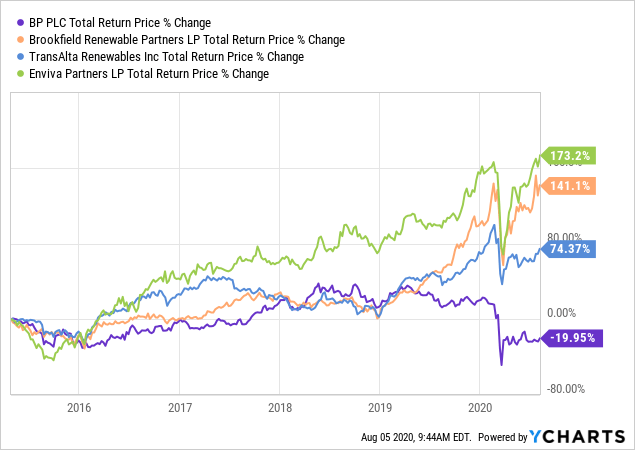 The decision to invest in the new BP that invests in projects like Empire Wind is now about growth instead of income.

Sources:
https://www.ft.com/content/51507855-183d-4840-a2e6-4ba3b12941cb
https://finanz.dk/bps-epic-tilt-and-browns-bottom-history-repeats-2-decades-later-nysebp/
https://www.fool.com/investing/2020/08/22/can-these-3-oil-giants-turn-into-renewable-energy/
Read our next article: The effects of Covid-19 on the art market