If you are ready to make an investment into Bitcoin but would prefer to do so via a traditional investment vehicle, then this quick easy guide is for you.
OK, don't be too disappointed but there is no industry-standard Bitcoin ETF approved by US regulators (SEC). Industry enthusiasts including the Winklevoss twins have been lobbying for one. Fund manager VanEck have come the closest but it has not happened yet.
But don't click away just yet! There are other investment opportunities linked to cryptocurrencies that have become very popular with investors. The investing vehicles discussed in this article are Exchange Traded Products (ETPs) and happen to be housed on the SIX (The Swiss Stock Exchange).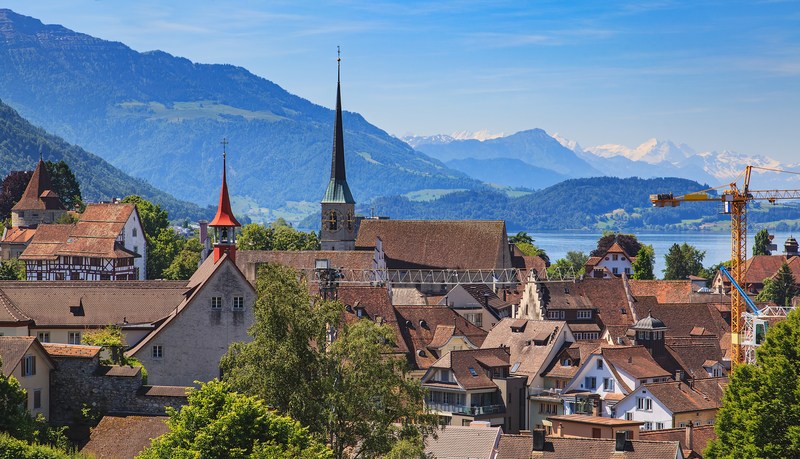 Wondering which broker to trade Bitcoin? Did you know Bitcoin and cryptocurrency products are available through your digital Swiss bank account at FlowBank?
Definition: Exchange Traded Note
Wikipedia define an exchange-traded note (ETN) as a senior, unsecured, unsubordinated debt security issued by an underwriting bank. Similar to other debt securities, ETNs have a maturity date and are backed only by the credit of the issuer. ETNs are designed to provide investors access to the returns of various market benchmarks.
What are the Bitcoin products on FlowOne?
When you login to your FlowOne trading platform, simply search for 'Bitcoin' and it will list out the ETPs available to trade.
Let's run through the 4 different options, all of which are traded on the Swiss stock market.
Amun Bitcoin SUI ETF
The ticker is ABBA.SIX. This product seeks to track the investment results of an index composed of Bitcoin and Ether based on market capitalizations. The results are denominated in Swiss Francs (CHF).
Amun Bitcoin Cash ETP USD iNAV
The ticker is ABCH.SIX. The Amun Bitcoin Cash ETP (Ticker: ABCH) seeks to track the investment results of Bitcoin Cash. The fund benchmark is Bitcoin Cash. The fund is denominated in US dollars.
21Shares Bitcoin ETP (USD)
The ticker is ABTC.SIX. The 21 Shares Bitcoin ETP (ticker: ABTC) aims to track the performance of Bitcoin. The fund is denominated in US dollars but is also available in euros under the ticker ABTCEUR.SIX or in British pounds under the ticker ABTCGBP.SIX
21Shares Short Bitcoin ETP (USD)
The ticker is SBTC.SIX This product is designed to enable investors to gain a 'short' exposure to the total return investment by tracking the performance of Bitcoin. This product is designed to give investors a negative or inverse exposure to the total return of bitcoin.
Which Bitcoin fund should I choose?
There are three questions to ask yourself before choosing the appropriate cryptocurrency product
Do you want to be long or short?
Do you want to trade Bitcoin, BitcoinCash or Ether?
Which currency do you prefer? Swiss francs, euros or British pounds?
If you are in Switzerland and wish to buy Bitcoin in Swiss francs, the best option through FlowBank is the Amun combined Bitcoin / Ether fund (ABBA). If you wish to buy a fund that tracks only Bitcoin, then the 21 shares ABTC is best and you simply choose you preferred currency from EUR, USD or GBP. If you are brave enough to sell Bitcoin short, the only option is to buy the 21Shares short Bitcoin ETP because it is not possible to take short positions in other long-only products.
Looking to learn more about Bitcoin investment options? Read our blogs:
Bitcoin mining explained, and the best mining companies